"Dr. Horrible's Sing-Along Blog is a 2008 musical tragicomedy miniseries in three acts, produced exclusively for Internet distribution."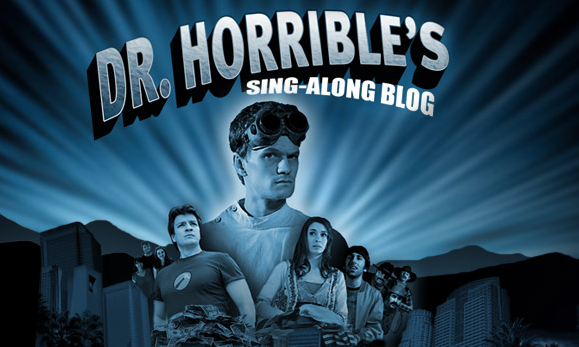 If you're wondering what that even means, don't. Even after you've seen it, you too will have to turn to wikipedia to find the right words to describe it. However, with the stellar cast of Nathan Fillion (aka Caslte) and Neil Patrick Harris (aka Barney of How I met your Mother fame), its one hell of a comedy. Neil Patrick Harris plays an aspiring supervillian continually thwarted in his attempts to join 'Evil League of Evil' by the ever-boisterous Captain Hammer.
Stressed out, he feels the need to blog about it.
Oh yeah, and the music's brilliant too!
Memorable lyrics:
It's a brand new day,
And the Sun is high.
All the birds are singing
that you're gonna die
Contributed by Anshul Avasthi